Having trouble seeing the email? Click here to view it online
Athena's Angels nieuwe stijl
Afgelopen maanden zijn we druk bezig geweest met het vertalen van onze website naar het Engels, om zo toegankelijker te zijn voor een breed publiek. Ook hebben we nagedacht over hoe we onze nieuwsbrief anders kunnen vormgeven. 
Vanaf nu brengen wij u maandelijks op de hoogte van het nieuws rondom vrouwen in de wetenschap. Dit nieuws kunt u tussentijds ook zelf in de gaten houden via onze website.
Bezoek onze vernieuwde website!
Ons netwerk uitbreiden
Wilt u het platform van Athena's Angels onder de aandacht brengen bij uw collega's of andere geïnteresseerden? Deel dan de volgende link: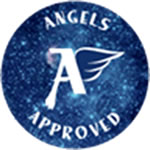 Volgens de Nederlandse wet (Arbeidstijdenwet, Voedingsrecht, Artikel 4.8, zie hier), hebben vrouwen…
Het verklaren van backlash tegen vrouwelijke 
professoren

 

Vrouwelijke professoren in domeinen met een hoge status (bijv. economie, computerwetenschappen) blijken meer terugslag te ervaren dan vrouwelijke professoren in domeinen met een lagere status (bijv. filosofie, geschiedenis) en dit is nog erger voor vrouwen…
Gender stereotypes zijn veranderd

 

Een vergelijking van gender stereotypes die in de loop der jaren door Amerikaanse burgers worden gehouden, toont aanzienlijke verschuivingen in hoe mannen en vrouwen worden waargenomen. Het meest opvallende verschil komt naar voren in de perceptie van de intelligentie van mannen en vrouwen… 
Athena's Angels new style
The past few months we have been busy with translating our website into English, to be more accessible to a wide audience. We have also thought about how we can format our newsletter differently. 
From now one we will inform you of news around women in science on a monthly basis. Of course you can also keep track of this news at all times via our website. 
Extend our network
Do you want to bring the platform of Athena's Angels to the attention of your colleagues or other interested parties? Then share the following link: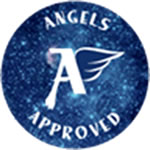 Angels Approved
 

 

According to Dutch law (Arbeidstijdenwet, Voedingsrecht, article 4.8, see here), during the first…

 
Unpacking backlash against female professors

 

Female professors in high status domains (e.g. economi

cs, compute science) appear to experience more backlash than female professors in lower status domains (e.g. philosophy, history) and this is even worse for women without a "chili pepper rating" from…
Gender stereotypes have changed

 

A comparison of gender stereotypes held by US citizens across the years, shows significant shifts in how men and women are perceived. The most striking difference emerges in perceptions of the intelligence of men and women. In 1946 about three quarters of the respondents believed that men and women are unequal in…
About this newsletter
You recieve this email. because your are subscribed tot the Athena's Angels newsletter. If you prefer not to recieve newsletters form Athena's Angels, you can unsubscribe here.