Having trouble seeing the email? Click here to view it online


From now on we will inform you of news about women in science on a regular basis. Of course you can also keep track of this news at all times via our website.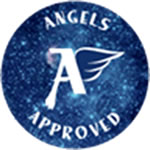 The promise and peril of sexual harassment programs

 

Do corporate sexual harassment programs reduce harassment? Research into the effects of such training programs on the representation of women in management, looking at data from 805 companies, reveals both opportunities and threats. Read the entire paper here.
About this newsletter
You receive this email because you are subscribed tot the Athena's Angels newsletter. If you prefer not to receive newsletters from Athena's Angels, you can unsubscribe here.

Nieuws van Athena's Angels | Read this newsletters in English
Vanaf nu brengen wij u regelmatig op de hoogte van het nieuws over vrouwen in de wetenschap. Dit nieuws kunt u tussentijds ook zelf in de gaten houden via onze website.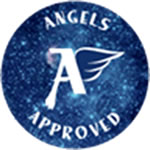 Angels Approved
De belofte en het gevaar van seksuele intimidatieprogramma's

 

Verminderen seksuele intimidatie trainingsprogramma's intimidatie? Onderzoek naar de effecten van dergelijke trainingsprogramma's op de vertegenwoordiging van vrouwen in management, kijkend naar gegevens uit 805 bedrijven, brengt zowel kansen als gevaren aan het licht… 
Over deze nieuwsbrief
U ontvangt deze mail omdat u staat ingeschreven voor de Athena's Angels nieuwsbrief. Als u liever geen niewsbrieven meer ontvangt van Athena's Angels kunt u zich hier afmelden